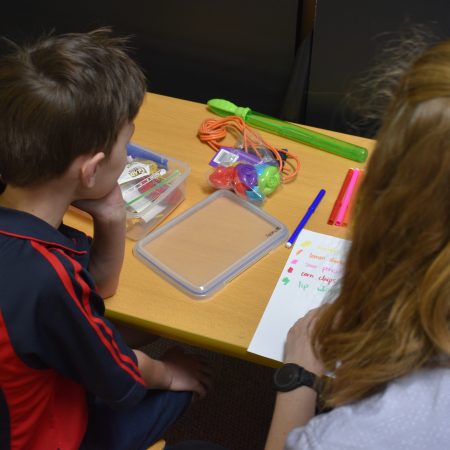 New graduates are welcome to apply!
About Us:
Pearson Allied Health Services specialise in providing allied health services to children, young people and adults with disabilities. Offering a flexible service, sessions can take place in our office or within the community. Our goal is to provide a true person-centred service while working within a trans-disciplinary team. Established in 2014, our therapy team has grown to include Speech Pathologists, Occupational Therapists, Social Workers, Developmental Educators and our Mentor team.
The Position
We are seeking an occupational therapist who is passionate about working with people with disabilities to join our team. The roles are available as either part time or full time and include:
Provision of therapy services to children and/or adults with disabilities, including developmental delays, autism and intellectual disabilities.
Conducting assessments and reporting as required for the National Disability Insurance Scheme, and generating recommendations.
Key Criteria
Member of APRHA
Responding to Abuse and Neglect (RAN-EC) certification – or be willing to gain prior to commencing
Current Department for Communities and Social Inclusion – Child Related Check
Excellent written and verbal communication skills
South Australia Driver's Licence
Experience in working within the Disability sector (preferable)
Knowledge
Understanding and knowledge of the Privacy Act and relevant confidentiality requirements.
Understanding of the NDIS Code of Conduct and act in compliance at all timesand in accordance with the PAHS Mission Statement.
Understanding of Disability Service Standards and relevant legislation.
Understanding of United Nations Convention on Human Rights for People with a Disability.
We are an Equal Employment Opportunity (EEO) employer and are committed to building a workplace culture that values diversity and inclusion. We welcome, actively support and promote the employment of people with disability, Aboriginal and Torres Strait Islanders, LGBTI, Culturally and Linguistically Diverse (CALD) backgrounds and other diversity group
Why join the team?
Flexible family friendly hours- part-time or full time hours.
Located in the heart of Morphett Vale.
Friendly team environment.
A negotiable remuneration package, based on experience and additional qualifications and skills.
A rewarding role offering not only diversity but the ability to explore areas you are passionate in.
Professional Development allowance each year and, in addition, paid planning mornings/days held each term.
Provision of Laptop and ipad.
Uniform provided.
Weekly supervision, scheduled observations, and shadowing opportunities.
In your application, please provide your CV and a cover letter addressing your skills and experience.
‪For more information or a Position Description and Person Specification, please contact karen.pearson@pahs.com.au.