Functional skills program
Cooking the next level focuses on developing functional life skills through teaching the principles of meal preparation, budgeting and meal planning. This is great for those who are looking to build their independence and increase their capacity in the kitchen.
Other skills covered are food safety, cooking healthy meals, organisational skills, time management and social interactions. Each week participants work in small groups and are supported to follow step by step instructions from chopping to cooking and finally serving and eating their meals together, with any leftovers taken home to share.
In the last session families will be invited to share a meal prepared by the group and watch a presentation where each participant will receive a personalised apron.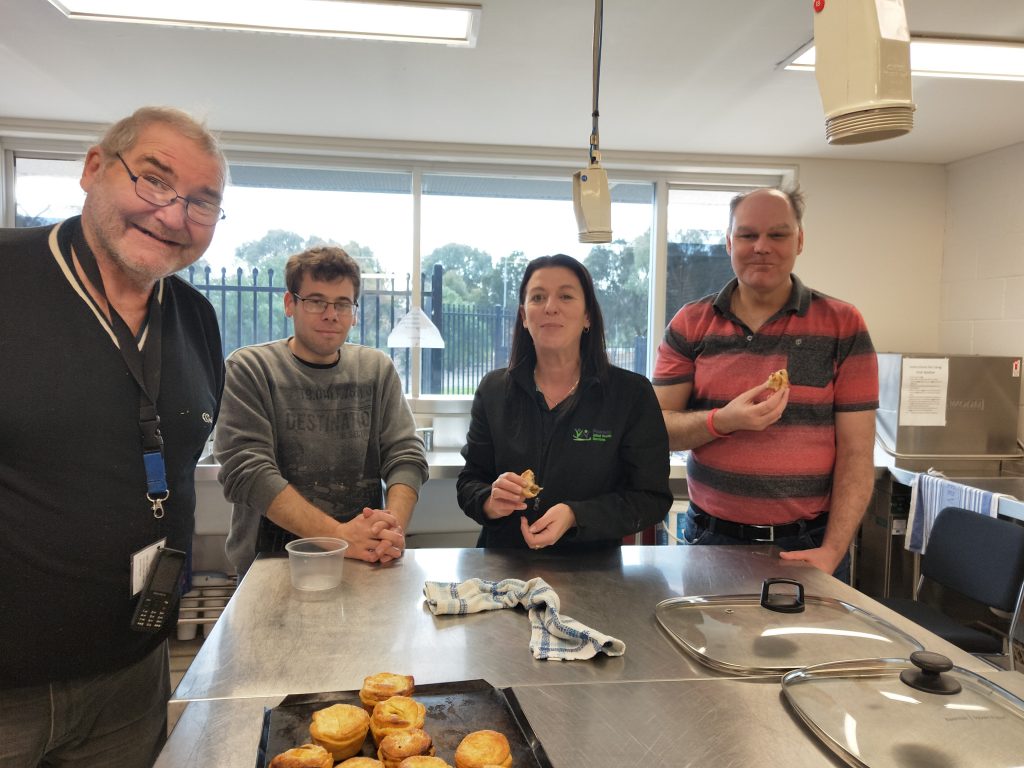 Ages?
18 Years and Older
When?
Thursdays 4:00pm to 6:00pm
Where?
PAHS House – Hackham
Cost?
$119.25
Prices correct as at July 2023, subject to change.