Meet Karen – The heart behind Pearson Allied Health Services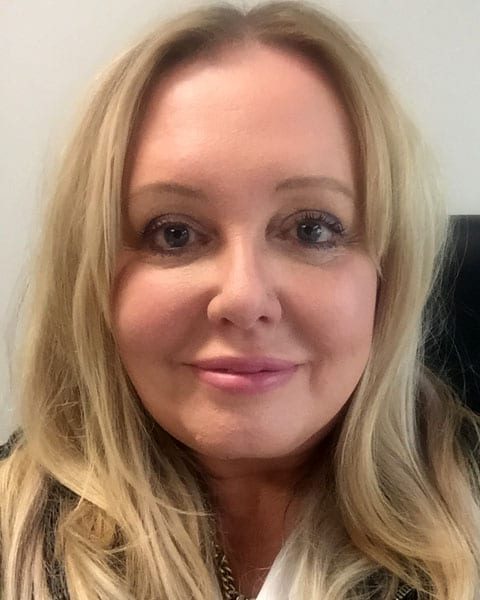 Karen Pearson is the passionate and dedicated Director behind the team at Pearson Allied
Health Services (PAHS). We thought we would have a little one -on-one time with Karen and
give you insight into the woman who started PAHS. We're sure you will find this little
interview fascinating!
_____________
Hi Karen, can you give us a little background into your life?
I left school at 15 and started work in a paper bag factory. I really had no idea what I was
going to do. I had my first child at 19, and over the years had five more, ending up with – a
girl and five boys. I was a full-time stay at home mum, for many years, until my daughter
went to university at 18 and helped awaken in me a desire to educate myself. This was a
really fun time as I was at university with my daughter, and the following year my two sons
as well!
Why did you choose speech pathology as a career?
Two of my children had speech and language delays which was real driver for me. My third
child saw a speech pathologist at home for over a year and I remember then feeling in awe
of how she supported and worked with him in correcting the speech sounds, I was
fascinated. Years later when my youngest was diagnosed with a speech and language delay,
I was in second year of uni and after attending some of his sessions I knew then that I
wanted to be a speech pathologist. I transferred that year into speech pathology and really
have never looked back.
What drove you to start PAHS?
Well, initially I really just wanted to do a couple of days a week as a speech pathologist in
private practice so I could spend more time with my beautiful little granddaughter. But
things just snowballed and within four months I was full and seeing up to nine clients a day.
The need for speech pathology services was so great back then and I really struggled to turn
people away – I still do!
So, I ended up hiring my first speech pathologist and from there PAHS started to evolve.
PAHS has grown and grown, why do you think this is?
I think there are several reasons.
I am an extremist, I don't do anything by halves, and when I commit to something I give
150%. I think my passion for providing the kind of services that I wanted for my family has
meant I have been completely committed to PAHS. It has been my life for the last nearly six
years. I have watched it grow from its infancy into the amazing business it is now, it stands
alone and is not dependant on me.
Secondly, I also think we are awesome. I do think we go over and above – we are also a kind
of an 'in between option'. We are not a large provider where you could feel like a number,
lost in the system and not able to access a personalised service or on the flip side, a small
sole provider who can't see agency funded clients, has limited services, no office facilitates
etc. But really it is different strokes for different folks and we obviously appeal to our
clients.
We do have over 50 staff and every one of us plays a part in delivering the whole PAHS
experience. I recently announced an upcoming project in an email to staff and more than a
dozen great ideas flooded straight back into my inbox, because we have such passionate
and creative people.
What is your mission for PAHS?
I have so many dreams for PAHS, across multiple different areas.
One of my biggest missions is to provide a quality day options program. Having worked in
the disability sector all my working life, I have seen so many poorly run and resourced
programs. This dream is becoming a reality as I have just purchased a nearly one-acre
property nearby in Hackham…I can't say too much but more on this exciting project to come
in the next few weeks.
What do you think are the best parts of PAHS and why?
It's hard to pick one part of PAHS. However, I think having our mentor and support services
sitting alongside our therapy service ensures that we can maximise clients gains and clients
can get lots of practice in reaching goals outside a therapy room.
I also think the trust our clients have in us is very humbling and often we share their high
and lows, so to be part of a business with such a human connection is an amazing privilege.
What can someone expect when they come to PAHS for the first time?
We are friendly and welcoming, and try and make everyone feel at home and confident that
we know what we are doing and that we are now part of their team.
Shortly, with our new house we will be able to further meet the needs of our clients by
offering a different environment for some programs. Some activities and therapies will be
much better delivered in our beautiful new house, and it provides a space where we can all
sit around a fire in winter or walk amongst the gardens, or even pat one of the animals,
while goals and aspirations are discussed or issues resolved.
 What do you love doing outside of work?
My life seems to be all PAHS at the moment, but I do have a very beautiful reef tank and
love collecting and watching my coral and fish. When I work from home, I seem to get such
inspiration from staring at my beautiful reef – ideas just seem to flow!
I also love spending time with my family and am really excited at the moment as my son and
daughter-in-law will be having twins shortly after Christmas.
What's the best piece of advice you have received?
To believe in myself, it sounds naff, but it was knowing that I had a vision, a dream and not
being limited by what other people thought.
I remember when I first went to university the amount of people that told me I was crazy to
go back to 'school' and when I started my business it was a similar thing, people filling my
head with negative comments about the amount of work it would take and how hard it
would be. But honestly, that really drove me to prove them wrong and hard work really
does pay off, I wouldn't change a single thing, I look at PAHS now and I know one hundred
percent that it was worth every single late night, every single missed social event and all the
immense frustration along the way.