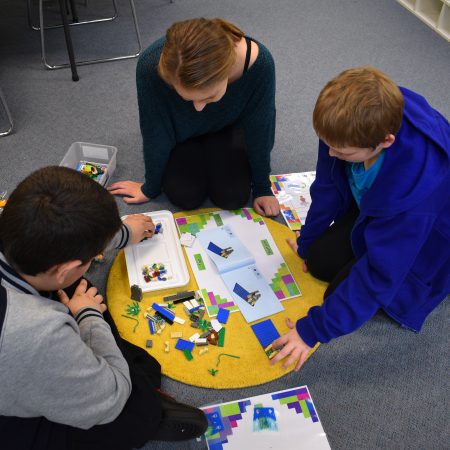 About Us
Pearson Allied Health Services specialise in providing allied health services to children, young people and adults with disabilities. Offering a flexible service, sessions can take place at the person's home, school or care facility or within our clinic. Our goal is to improve the quality of life and wellbeing of our clients, providing them with the foundation skills to live a happy and fulfilling life. With the onset of Adults onto the National Disability Insurance Scheme, we are looking to expand our range of services to meet the growing needs of our clients.
The Position
With a recent influx of new clients, we are seeking people who are passionate about working with people with disabilities and empowering them to live the highest quality life to join our Therapy led Mentoring program, with vacancies in both our children's and adult teams. You will work alongside our therapy team of Speech Pathologists, Occupational Therapists, Social Workers and Developmental Educators. The role includes:
Provision of one-on-one Mentoring services to clients in their home, school or day program facility, or in the community. This may include transporting clients in your personal vehicle.
Provision of community and office based day program options with other members of the Mentor team.
Implementing therapy developed programs and updating therapists on progress.
Development and facilitation of group programs.
Completion of shift reports.
Selection Criteria
We are seeking a range of candidates to meet the unique and diverse needs of our clients. Candidates should have one or more of the following:
Currently be in their 2nd year of an allied health degree, or other similar person centered degree, such as education; or
Have completed, or currently working towards completing a Certificate III or IV in Disabilities or Community Services; or
Past experience working within a care services industry (i.e. child care or aged care).
Lived experience with disabilities, or a passion/interest working with people with disabilities will also be considered.
Exceptional written and verbal communication skills.
Minimum Requirements
Candidates must currently hold, or be willing to gain prior to employment:
Current Class C Drivers Licence; and
Current Department for Communities and Social Inclusion – Disability Related Check; and
Senior First Aid Certificate.
For candidates wishing to join the children's team, the following are also required:
Current Child Safe Environments or Responding to Abuse and Neglect (RAN-EC) certification; and
Current Department for Communities and Social Inclusion – Child Related Check.
The Benefits
The position offers the following:
Comprehensive staff induction process, including Management of Actual and Potential Aggression (MAPA) training.
Child Safe Environments
Above industry pay rates.
Flexibility around hours.
Regular in house professional development opportunities Multidisciplinary team environment, liaising with Speech Pathologists, Social
Workers and Developmental Educators.
Vibrant work culture, including regular staff social events.
Career progression pathways.
In your application, please include a no more than 2 page cover letter addressing your suitability for the role with your resume.
We are an Equal Employment Opportunity (EEO) employer and are committed to building a workplace culture that values diversity and inclusion. We welcome, actively support and promote the employment of people with disability, Aboriginal and Torres Strait Islanders, LGBTI, Culturally and Linguistically Diverse (CALD) backgrounds and other diversity group.
‪For more information or a Position Description and Person Specification or to apply, please contact Leanne Brown (Client Support Officer and Mentor Scheduler) at leanne.brown@pahs.com.au.