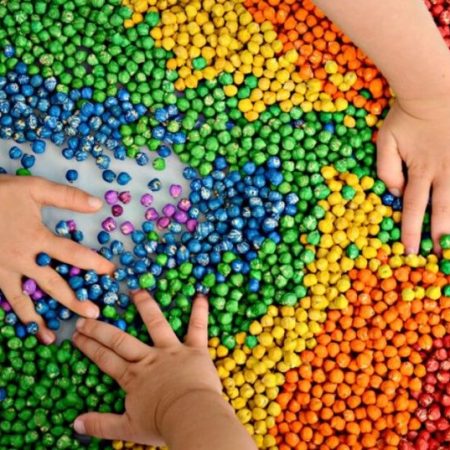 Our Sensory Play group will take participants on a sensory exploration adventure, feeling slimes and snow, pebbles and rice and other sensory objects. We will be using our bash and crash spaces and body socks to explore our sensory experiences and expose ourselves to new experiences. This group has been designed to develop sensory regulation skills and is facilitated by our Occupational Therapists.
This activity can be combined with Science Morning to create a full day activity. If you would like to combine these groups, there is an additional charge of $22.41 in addition to the two group costs for care during this time. We ask that you please provide your child with a packed lunch to enjoy during this time.
NDIS Covered Cost: $134.46
Out of pocket costs: $7.00
Monday 30th September, 2019
1:00pm – Participants arrive at PAHS Morphett Vale.
1:05pm – Staff will run through rules for the session.
3:00pm – Pick-up.