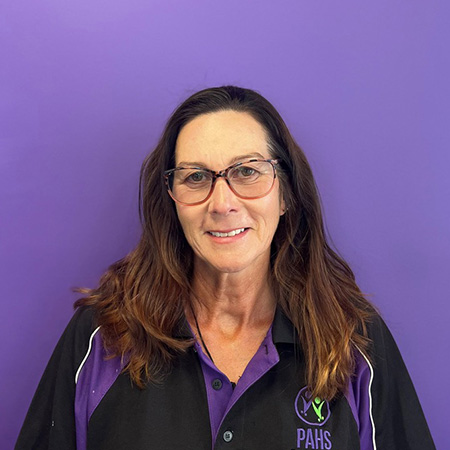 Kris is one of our horse coaches, she works with children who have riding lessons or attend the farm to meet the animals. Kris is also highly experienced in working on farms and can
Kris has been a student support officer in a school for 8 years, and currently still works part time in Williamstown primary school. She has supported children with dyspraxia, epilepsy, ADHD, ADD, ASD, challenging behaviours, hard of hearing, down's syndrome and children with trauma.
Kris enjoys riding her own horses, and has a quarter horse, and has been concentrating on building a strong relationship with him.