New NDIA stance on swallowing support leaves people in danger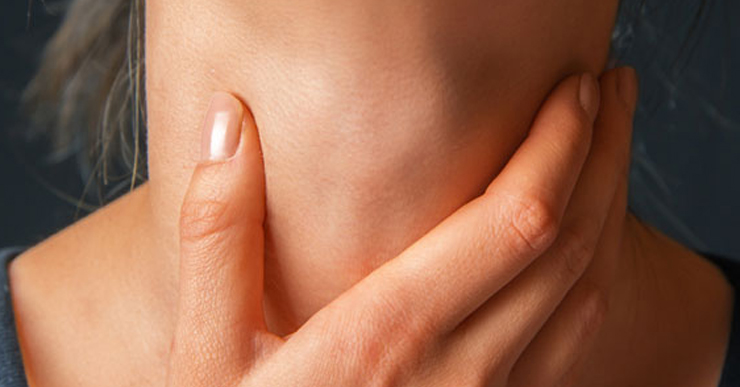 Council for Intellectual Disability is alarmed that the National Disability Insurance Agency will not fund speech pathologists to prepare mealtime management plans for people with swallowing problems. By Jim Simpson, Senior Advocate, Council for Intellectual Disability.
Many people with intellectual and physical disability find it difficult to swallow as a result of their disabilities. This can make it difficult for a person to get adequate nutrition and create risks of the person choking or becoming ill with pneumonia. There is a danger of death and in the past many people with intellectual disability died due to unsafe swallowing. Council for Intellectual Disability (CID) took a lead role in advocating for safe eating practices and Ageing Disability and Home Care (ADHC) NSW did a lot of work to improve practice.
It also is common for a person with a swallowing problem to be excluded from day to day activities. Sometimes this is due to discomfort or poor health, sometimes it is practical – especially when there are feeding tubes involved. A comprehensive mealtime management plan that has been completed by a team of professionals who have skills and experience in the complexities of disability can make all the difference.
Speech pathologists in particular have a vital role to play in assessing a swallowing problem and developing a mealtime management plan to help the person get adequate nutrition in a safe way. The speech pathologist then needs to educate family and support workers in implementing the plan.
ADHC had been providing speech pathologists to do this work, a function that was picked up by the National Disability Insurance Agency (NDIA).
But in a letter to Speech Pathology Australia, the NDIA has now said that it will only fund a speech pathologist to educate people on how to implement a mealtime plan.
The NDIA says it will not fund the speech pathologist to assess the swallowing problem and develop the plan. It claims that this work is about preventing a health problem and therefore the responsibility of the health system.
CID says that the NDIA is mistaken here.
The principles that determine the responsibilities of the National Disability Insurance Scheme (NDIS) and health services say:
"The NDIS will be responsible for supports required due to the impact of a person's impairments on their functional capacity and their ability to undertake activities of daily living."
The NDIS is responsible for:
"Allied health and other therapy directly related to maintaining or managing a person's functional capacity including… speech pathology."
CID says that the development of a mealtime management plan falls within the NDIS responsibilities under these principles. The person's functional capacity to swallow is impaired so that the person is unable to safely undertake an activity of daily living – safely eating a meal. This is equivalent to the support needed by a person who does not recognise the danger of traffic when crossing the road.
There are also big practical problems with the NDIA position. NSW has given the NDIA all of the funding that it used to pay for disability speech pathologists and other professionals. The NDIA cannot suddenly expect the health system to provide this capacity.
CID calls on the NDIA to immediately resume the funding of full speech pathology supports for people with swallowing problems.
CID also emphasises that assessment of a swallowing problem and development of a mealtime management plan is a team effort, starting with the person with the disability and including their informal and formal supports. Input may be needed from a range of professionals including a dietician, a behaviour support practitioner, and an occupational therapists to assess a person's seating and equipment requirements.
All of these inputs need to be funded by the National Disability Insurance Scheme. This is the only way to ensure that a holistic and coordinated mealtime management plan is developed that maximises a person's ability to engage in the life of their choosing.